Building Performance Analysis, Investigation, and ReDesign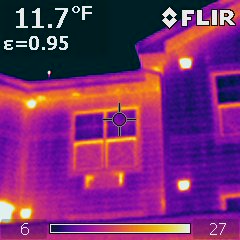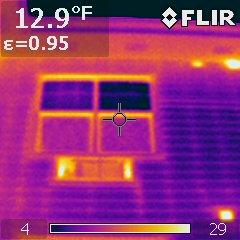 Infrared photography helps identify infiltration and missing/loose insulation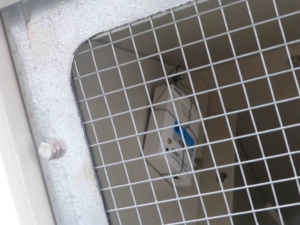 Temperature data logging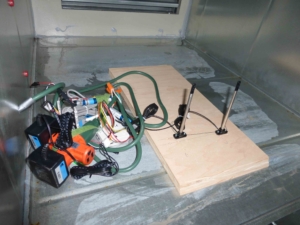 Custom airflow monitor measuring fresh air intake
Is it time for a building systems tune-up or even an upgrade?
Does your building fall short of your expectations?
Was the initial building budget too tight to provide the performance you desire?
Have your requirements for the building systems changed?
We can help.  There are many possible reasons for a building not meeting your current expectations and needs.  Some of those could include:
Need for more zoning:  too many hot and cold areas
High energy costs
Desire or pressure to improve sustainability
Noisy systems
Pressure and/or temperature fluctuations in the domestic hot and cold water systems
You want an independently engineered solar heating or domestic hot water system
Insufficient capacity.  The building loads or use may have changed.  The systems may have been undersized from the beginning.  Perhaps a "right sizing" initial design didn't sufficiently account for the needs of the building occupants.
Building Performance Consulting introduces a new concept in sustainability – providing existing building owners with an opportunity to upgrade their facilities to meet today's increased awareness of our current energy issues, reduce energy bills, create a better environment for the building users, and increase property values. Through targeted analysis of a facility's current conditions Building Performance Consulting will find solutions to help each owner meet their goal of increased sustainability and reduced energy use.
Building Performance Consulting uses a holistic approach to a facility's needs, improving their facility's energy efficiency, and creating a healthier and more profitable building incorporating not only energy usage but also code compliance, handicap accessibility, functional efficiency, space usage and even aesthetics.  We work with architects, other consultants, commissioning specialists, and others to put together a team to fit your needs.
There are tremendous opportunities in the existing building arena to integrate improved energy efficiency with enhanced building performance. Making these improvements now will position building owners to begin receiving a return on their investment, position them to better weather the coming energy cost increases, and gain social capital by helping to solve the global climate crisis.